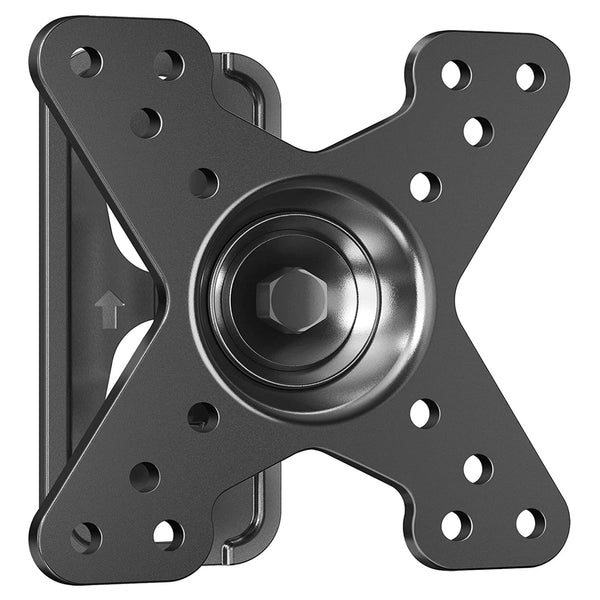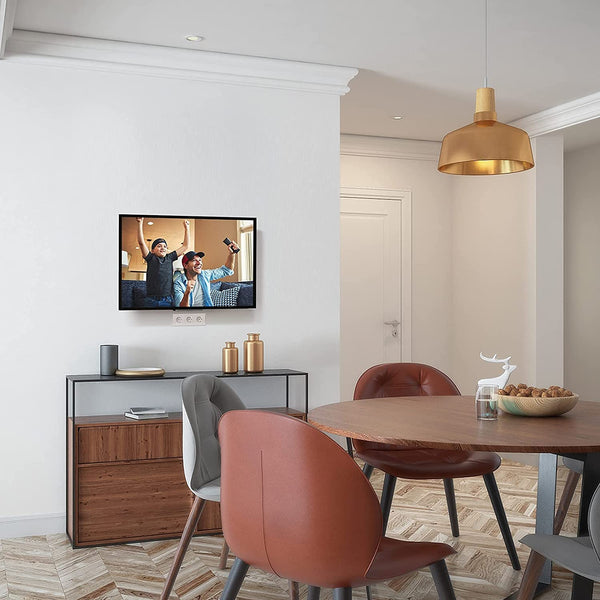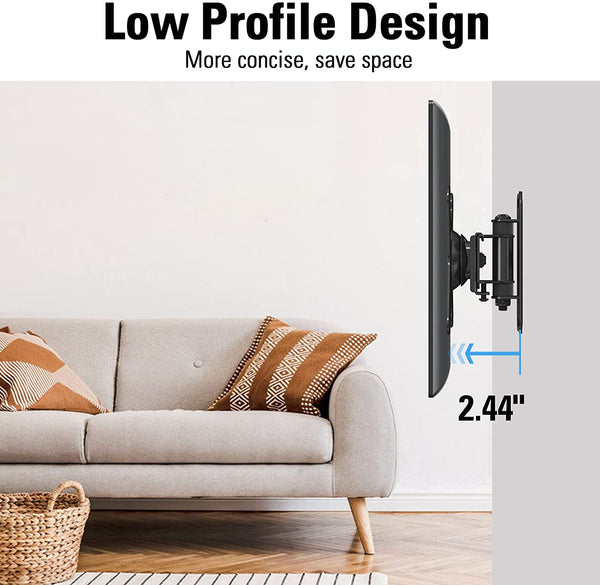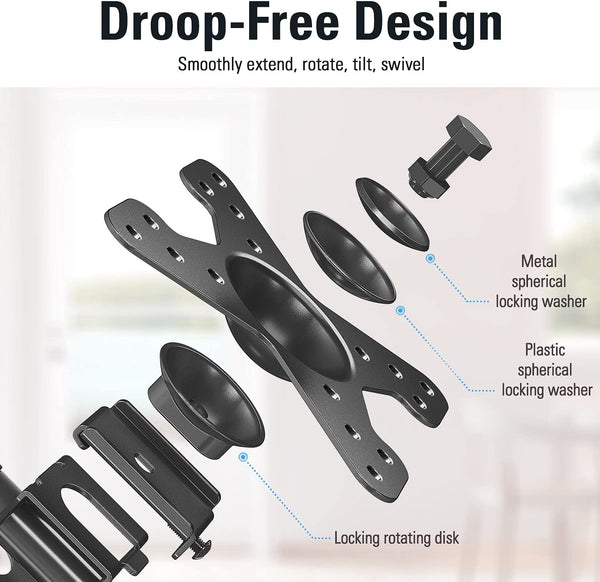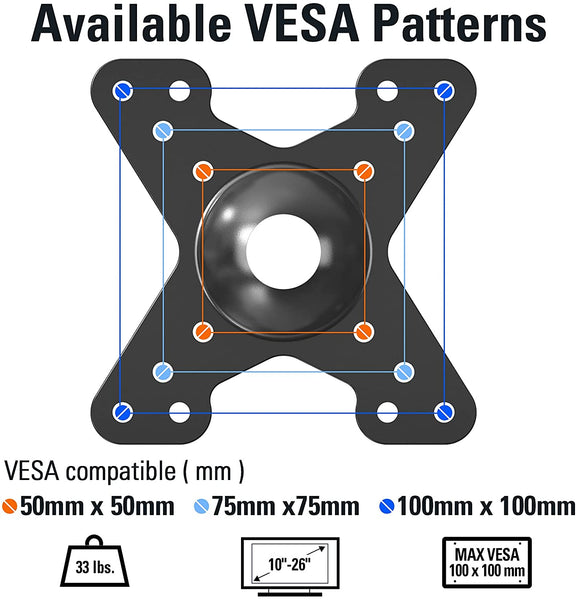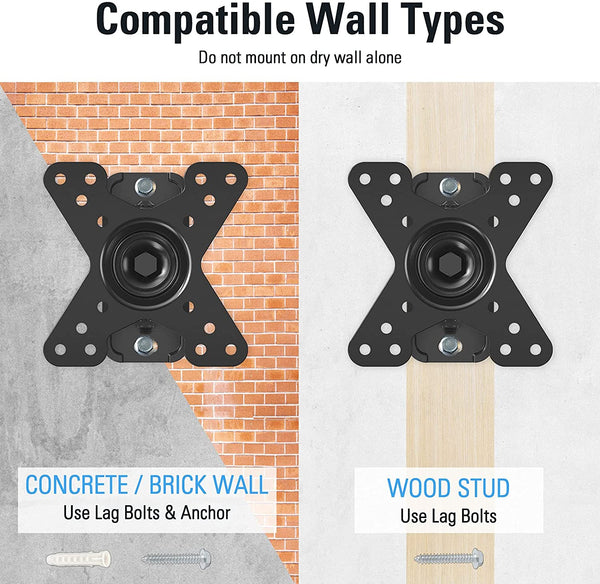 Regular price

Sale price

$19.99

Unit price

per
| | |
| --- | --- |
| Model | MD2567 |
| Type | Full Motion |
| Placement | Single wood stud or concrete wall |
| VESA Hole Pattern | 50x50mm; 75x75mm; 100x100mm |
| Loading Capacity | 33 lbs. |
| TV Size Range | 10''-26'' |
| Extension Range | 0-2.44'' |
| Tilt Range | +15°/-15° |
| Swivel Range | +40°/-40° |
| Rotation Range | 360° |
| Material | Cold Rolled Steel |
| Product Weight | 1.41 lbs. |
| Shipping Dimensions | 5.43 x 5.2 x 3.03 inches |
| Warranty | 10 Years |
This wall mount can hold a small TV or a monitor. It features a swivel, tilting, rotation, and a slim profile. 
Small TV wall mount
The small TV wall mount fits 10''-26'' small screens and bears a weight of up to 33 lbs. It is compatible with VESA hole patterns of 50x50mm, 75x75mm, and 100x100mm. It works with most TV and monitor brands, including Samsung, TCL, Vizio, Acer, Dell, Lenovo, etc.
Full Motion wall mount for TV or monitor

The full motion wall mount can swivel, tilt, rotate, and extend your TV or monitor. It can be extended 2.44'' from the wall for full adjustments. Swivel the TV or monitor 40° left or right to view it in the different directions. Tilt the TV or monitor 15° up or down to reduce glare. Rotate the TV or monitor 360° to a landscape or portrait orientation. This swivel TV wall mount is ideal for home use or office use.
Spacing-saving monitor wall mount
This monitor wall mount is designed with a small wall plate and TV plate, which helps to save space. It will occupy a little space on the wall. After hanging the TV onto the mount, it has a slim extension of 2.4'', which create a sleek look while having the flexibility to adjust.
Quality small TV wall mount 
Mounting Dream small TV wall mount MD2567 is made of quality steel and a cold-rolled finish. The whole unit is sturdy to hold a TV or a monitor up to 33 lbs. The TV plate is combined with a metal spherical locking washer, a plastic spherical locking washer, and a locking rotating disk. The droop-free design makes swivel, tilt, rotation, and extension smoother. 
Quick and easy installation
The small TV wall mount can be mounted onto a single wood stud and concrete wall. There are detailed instructions and all the necessary mounting hardware in pre-labeled bags. Installation can be done in 3 simple steps within 20 mins. 1. Attach TV brackets to the TV or monitor back panel. 2. Install the wall plate. 3. Hang the TV onto the wall plate.