Mounting Dream is a professional and reliable manufacturer in AV/TV mount production. With over 27 years' experience in this business, we have designed and produced a series of TV wall mounts for home or commercial projects and they are pretty popular in North America, Europe, Asian, and Australia family and business use!
Check out the most popular TV wall mounts

We DON'T make cheap TV wall mounts!
we believe your expensive TVs or your clients deserve solid and safe wall mounts. Most of our mount are UL certificated which can load at least 4 times of claimed loadiabilty. You get what you pay for.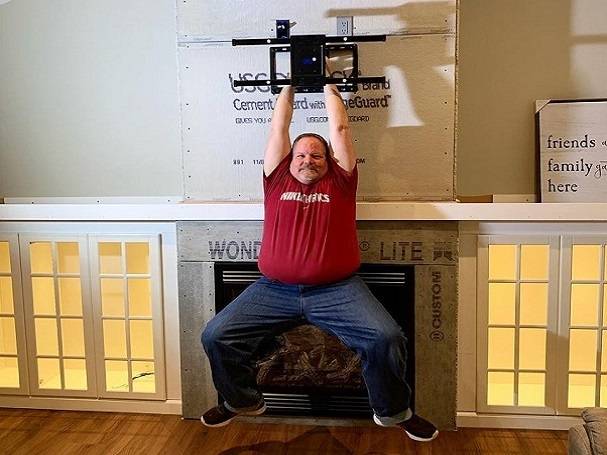 If it holds me, it should hold any TV
—By Chris Heider
My home was destroyed by two back to back category 5 hurricanes, Irma and Maria, and the TV was still mounted to the wall—By Tenesha Keyes
Five-Star Customer Service
All of mounts are 10 year warrantied and we offer customization service for our VIP customers.
Our amazing support team members, Michael, Wayne, Lily, Lauren, Olivia offer professional solutions.
We collect customer feedbacks and then have meetings with our engineer team every week to improve and upgrade our products.
Business owned by Shenzhen Xinadda Ir-Pi Products co., Ltd
#6 BLOCK, #1 INDUSTRIAL PARK, CHANGZHEN,YUTANG, GONGMING, Shenzheng, Guangdong, China, 518132
Contact Sales Representative
Phone call: (626) 604-9048
Phone call: (626) 604-9048
Address1: 168 Mason Way UNIT #B5 City of Industry, CA 91746
Address: 137 S. 8th Ave. Suite K , La Puente, CA 91746
Business hours: Mon - Fri 10am - 6pm
Head Office Address:Tower A Billion Center 1 Wang Kwong Road Kowlong Bay KL, Hongkong
Business hours: Mon - Fri 10am - 6pm